Introduction
Hong Kong College of Dermatologists (HKCD), previously known as Hong Kong Association of Specialists in Dermatology established in 2005, is a professional organization of a group of medical specialists in Hong Kong.  All members are Hong Kong Medical Council accredited specialists in Dermatology. There are now over 70 members.
Dermatologists are doctors specialized in caring skin diseases. They are qualified through years of committed full-time postgraduate training in local institutions recognized by Hong Kong Academy of Medicine. A major proportion of their practice is dealing with skin disease. Together with their training, they have the most experience of dealing with skin disease among all doctors.
Dermatologists specialize in making early and accurate diagnosis, treatment and prevention of skin, nail and hair diseases as well as skin cancers. We are able to educate patients about their disease and give them proper advice to manage their condition best. Our task is to bring relief to patients suffered from skin diseases. We uphold our professionalism through provision of best quality dermatologic care and strict code of practice.
The organization's objective is to promote the public benefit regarding the care of skin disease through patient education and holding regular meetings to update clinicians of dermatologic advancements and to safeguard the public interest related to improvement of dermatologic practice in Hong Kong.
On this website, you will find reliable information provided by our dermatologists about common skin disease and problems, treatment options, proper skin care and updated information of location of individual members with details of their clinic address, practice hours and booking telephone numbers. Links to various patient help-groups and publication in local journals are also provided.
Welcome Message
Dear fellows/colleagues,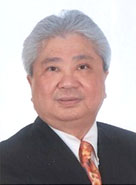 The College (formerly known as Hong Kong Association of Specialists in Dermatology), was established with the intention to safeguard public interest. This is one of the objectives when the specialist register list was formed. The website provides a means of access for the public to access the specialist registry for our own specialty.On behalf of the new Council, I welcome you to visit the official website of the Hong Kong College of Dermatologists.
Another goal we aim to achieve is to promote the education of dermatological conditions to the public. Patient education articles and useful links can be easily navigated, whereas events calendar is used to help promote talks by specialists.
A "Doctors Area" contains information about specialty training, CME calendar and dermatology congress. Useful links, tools and journals are also provided.
Our College will continue to strive to improve and to achieve our goals and objectives. Looking forward to your continuous support as in the past!
Yours sincerely,



Dr. Sze-kee Leung
President
Hong Kong College of Dermatologists